07 november 2018
SEE NOW&BUY NOW : NEW FORMAT OF FASHION SHOWS AT BELARUS FASHION WEEK
On November 7, at the Belarus Fashion Week, a combined show of the country's leading stylists, See Now & Buy Now, was held. This is a new format for the presentation of clothing, thanks to which potential customers have the opportunity to look at outfits from famous designers in a different way.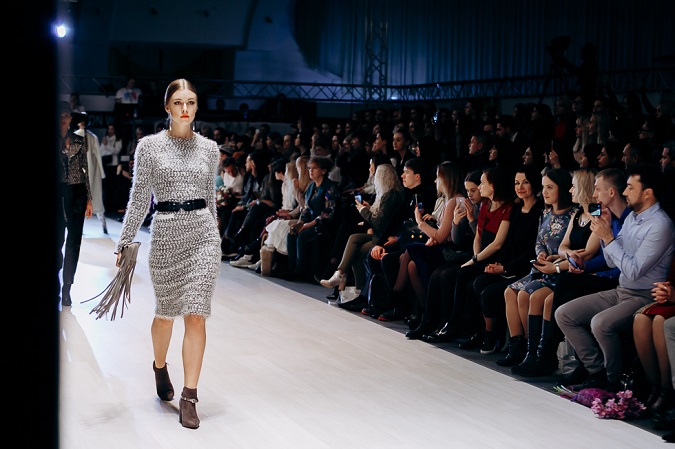 There is no secret that it is sometimes difficult for an average person to figure out how to wear the outfits that are shown on the catwalk in real life. Even if the designer's underlined designer is close to the customer, it is often impossible for many to imagine themselves in such an image, for example, in an office or at a parent meeting. And, as a result, the choice is made in favor of understandable, but often boring things. The stylist makes sets of different clothes, creating a complete and harmonious wardrobe. In addition, professionals know that you can not look great, just pick up trendy things. It is necessary to take into account the particular shape and character of the individual Mistakes are expensive here (in every sense). Because it is important to remember the details and peculiarities.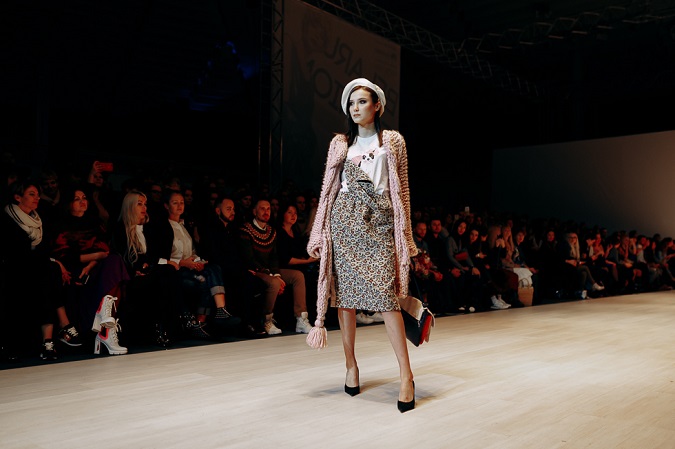 "You will agree that it is easier to make a purchase when you see the perfect image, on which the stylist has worked, and the buyer has a desire to buy in exactly this version, which we see on the pages of the catalog or in the showcase. The show of stylists will help buyers to assemble a ready-made image from Belarusian manufacturers, not to be afraid to mix brands and different designers in one image, " said Yanina Hanncharova, Chairperson of Belarus Fashion Council, head of Belarus Fashion Week.
On the catwlak, the fresh look at designer pieces presented:
- Vadim Antonin: fashion-blogger, image-maker and personal shopper. Member of the Belarus Fashion Council and member of the jury in the 2018 New Names BFW competition;
- Sergey Garost: partner of "Shop 7.11", stylist, Member of the Belarus Fashion Council;
- TT-production (Tatiana Sachivko, Alexandra Bushma) team of fashion-stylists, photographers;
-Natalya Zenevich: fashion-stylist on television;
- Margarita Imbro: fashion-stylist, image-maker and personal shopper (St. Petersburg School of Television);
- Natalia Sushko & Elena Skripko: Image Pro Image School, Theory and Industry of MSU Fashion;
- Ekaterina Radchikova: image-maker, St. Petersburg School of Television;
- Natalia Knock: a certified specialist of the European Academy of Image and the English School "First Impressions".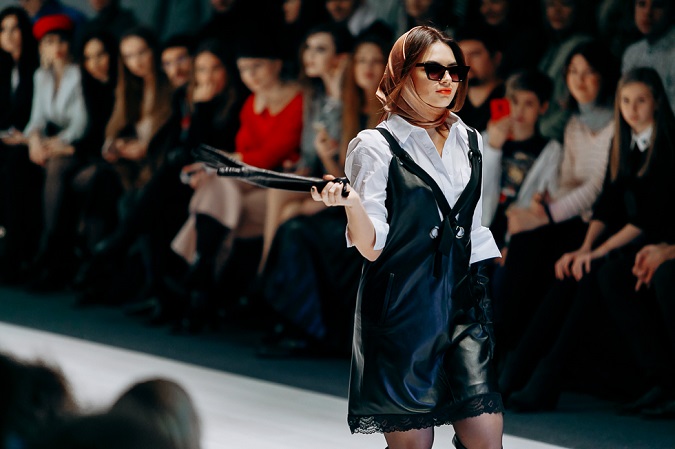 Vadim Antonin: "The stylist is often the second author at traditional shows, because he advises designers on the most advantageous presentation of products on the catwalk. But it remains in the shadows. Today's show on the contrary focused public attention on the work of stylists. As for personal consultations with professionals, I am sure that many definitely need this. And this culture needs to be planted, because through clothes the first visual communication between people and how you look is really important. The essence of our work lies not in the selection of trendy things for clients, but in a delicate approach to the features of the figure, the way of life. "
Each participant presented from 7 to 15 images in which different clothes and accessories of Belarusian brands were combined: Le Furle, Sisters Parfenovich, Dofamine, Leor Gofman, Vanilla Naomi, Olga Gradiva, Yulia Minko, Lilia Shutova of many others. According to the stylists, the parcels came from different cities of the country - Brest, Vitebsk, Mogilev, Grodno.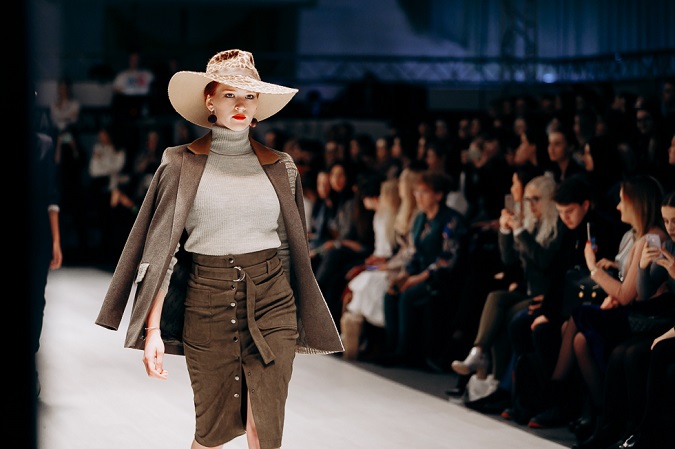 Natalya Zenevich: "I am a patriot stylist. In any order (individual or corporate consultations) I try to create images from the things of Belarusian designers. This is my philosophy. And such shows are a great opportunity to present your work, as well as once again present the products of our brands at Belarus Fashion Week. "
Online broadcasts of shows will be available at www.bfw.by. In addition, Fashion Week shows will be broadcast on international TV channels. ACCREDITATION ON WEBSITE WWW.BFW.BY
Follow us in social networks: VK Belarus Fashion Week; Facebook Belarus Fashion Week; Instagram @belarusfashionweek
The organizers are the PR and Communications Agency Open Podium, NGO Belarus Fashion Council
Venue: National Exhibition Center "BelExpo"
The official makeup artist - Mary Kay®, The official partner - HUAWEI.
Partners: PoshSchool.by and L'oreal Professionnel Information partners: Women's Magazine, ICON, Cult, Large, lady.tut.by, Interfax.by, City of Women, The Village.me, Modalive.by, Relax.by, ONT TV Channel Press Center Belarus Fashion Week
Photo: Konstantin Kryukov