EMSE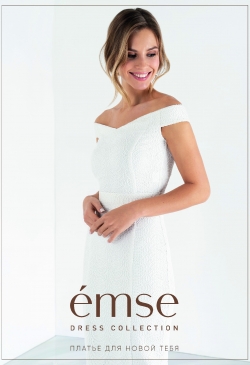 Schedule
12 апреля, 18.00
EMSE
EMSE spring-summer 2018 collection is a message to woman. We break stereotypes and get inspiration from every heroine of our new story trying to create an unforgettable, unique look.
This year the woman of emse is a free and inspired person, who has no doubts and limits, that is why we were not afraid to mix different styles of various epochs in the collection. There are ethnical features in cocktail and wedding dresses, plenty details in Plus Size clothing, charming prom dresses with tulle skirts every girl dreams about, evening dresses of rich red and emerald colours – all these looks were thought out in detail. They must make you happy and help you demonstrate your personality!
Opening the new chapter of emse we show another view of the weekdays without usual limits but with a new script in which you play the main part.