10 april 2019
Start Belarus Fashion Week: press conference on the main fashion event of the country
On April 10, a press conference was held with the organizers, participants and partners of the 18th Belarus Fashion Week season. Yanina Hancharova, the founder of Belarus Fashion Week, answered numerous questions from journalists; designers of fashion brand émse Marina Mikhnova and Maria Finskaya; Mary Kay® PR Manager Julia Kurets; designer, Parfenovich Sisters brand Marina Parfenovich; fashion photographer Antonio Federico. Venue - Gallery "Art Belarus".
Welcoming speech to the guests and representatives of the leading Belarusian mass media was addressed by the chairperson of the Belarusian Chamber of Fashion NGO, founder of Belarus Fashion Week Yanina Goncharova: "Our mission has not changed over the past ten years - the promotion and promotion of Belarusian designers both inside and outside the country. Only the list of participants changes. The youth is not included in the main schedule, but is presented within the Fashion Idea Festival.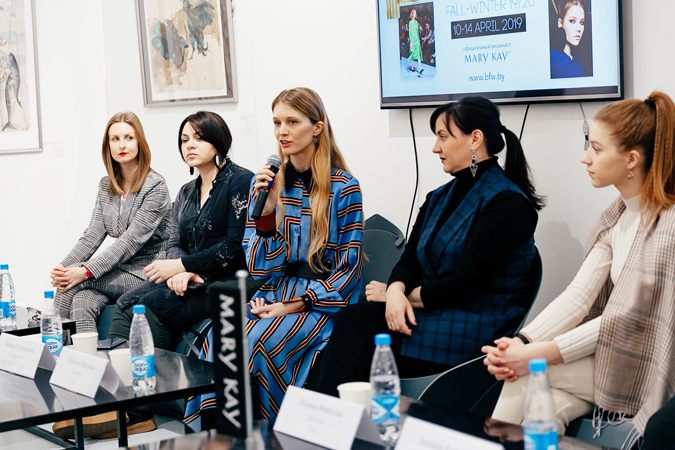 This season, as usual, we have foreign guests who will present monoproducts. Thus, the designer from Berlin, Ivan Man, presents the men's collection - the mix of the author's style and modern trends. And the Italian designer Alberto Zambelli will show the collection, which he demonstrated at Milan Fashion Week in February, where we agreed on cooperation.
The main program will present the autumn-winter collections of NELVA, Candy Lady, émse, Natalia Korzh, BALUNOVA Fashion Design Studio, T.Efremova by Luxury Fox, Tarakanova, as well as an exclusive debut presentation of the Pintel™ brand. April 14 will be fully occupied by shows of children's clothing brands - Bell Bimbo, MAKAVKA, STILNYASHKA, Akoola, IZUM by Anna Gavriushina, Artus, Styliski, KUDRINA, IM NOT HONEY, Mirdada, VERSHINA, wedding salon Esenia, AnSur, LYALYA, DOLCE VITA, DANEY, Dirdi Eirdia, AnSur, LYALYA, DOLCE VITA, DANEY, Dirdi Eirdia, AnSur, LYALYA, DOLCE VITA, DANEY, Dirdi Eirdia, AnSur, LYALYA, DOLCE VITA, DANEY MY STUDIO by Dmitry Grigorovich, Kuznetsova Nadin and Marina Bonifateva ".
According to Yulia Kurets, the sixth season of cooperation between Belarus Fashion Week and Mary Kay® will be distinguished by a large number of make-up team members under the guidance of star stylist Alexander Kirinyuk. This is due to the original and sophisticated requests of designers who want to embellish unusual podium designs. In addition, traditionally, the company has released a limited line of make up products to the fashionable marathon, which is available for testing at the beauty corner of the brand.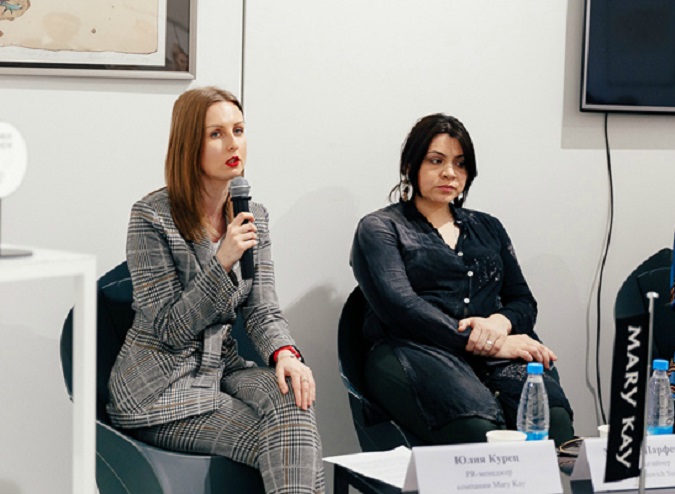 Designers ща fashion brand émse announced that their new collection, divided into several separate areas - wedding dresses, models for proms, plus size. And most importantly, all these outfits can be purchased the very next day after the show in emse brand shops.
On April 12-14, representative dresses will be on display at the National Exhibition Center "BelExpo" in the format of the "Modern Couture" exhibition, made in various techniques. Several dresses will be presented by the sisters Parfenovich, who create art objects and are definitely in the underground of Belarusian fashion: Tamara Goridovets; Olga Starostina; Evlin Obeid; Olga Ezhevika; Alena Goretskaya; Inna Nehoda; Alexander Kirinyuk. Of course, this project will cause genuine interest from the lovers of modern art in fashion.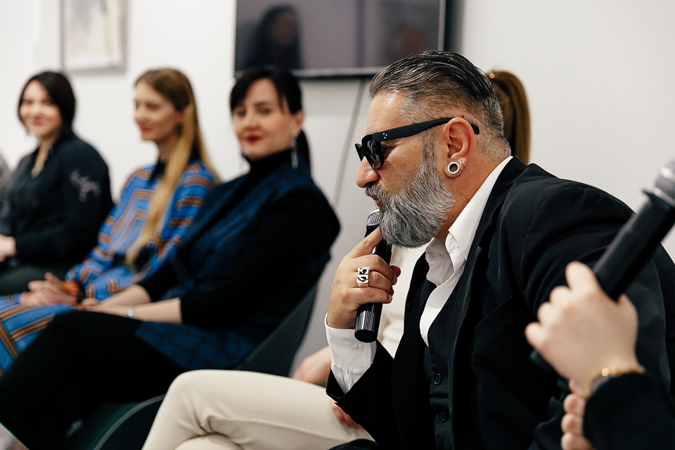 Antonio Federico - fashion-photographer, director, who worked with Naomi Campbell; Franca Sozzani; Giorgio Armani; Anna Wintour; Dominico Dolce; Gianni Versace - suggested that the fashion world today is cosmopolitan and its future depends entirely on personal connections and the interest of all participants. His travels to the fashion capitals of the world, networking in different countries, as well as coverage of local fashion weeks in personal information resources - everything is aimed at the development and unification of the sphere. In particular, he called on media representatives to cover Belarus Fashion Week in their publications, and he, for his part, will profitably present our national project in the world community.
In addition, foreign journalists representing fashion channels such as Modeyes TV, Fashion Channel, ID Fashion, FF Channel, Fashion One will come to Belarus Fashion Week.
Online broadcasts of shows will be available at www.bfw.by
In addition, Fashion Week shows will be broadcast on international TV channels Modeyes, Fashion Channel, ID Fashion, FF Channel, Fashion One, ONT
ACCREDITATION ON WWW.BFW.BY SITE
Follow us on social networks:
VK Belarus Fashion Week;
Facebook Belarus Fashion Week;
Instagram @belarusfashionweek
The organizers are the PR and Communications Agency "Otkrytyi Podium", NGO "Belarus Fashion Council"
Venue: National Exhibition Center "BelExpo"
Official makeup artist - Mary Kay®
Press Center Belarus Fashion Week
Photo: Konstantin Kryukov