14 october 2019
Fashion Revolution - The Future of Textiles
On October 14, a grand opening of the Fashion Revolution - The Future of Textiles exhibition took place in the atrium of the Dana Mall. The organisers of the event are The Swedish Institute and the Embassy of Sweden in the Republic of Belarus, together with the Belarus Fashion Council.
The theme of the exhibition is determined by the general context of the new season of Belarus Fashion Week - Sustainable Fashion. Sweden is one of the first countries to set a goal to reduce the environmental impact of textile production and educate a generation of informed consumers. For this, research programs created by ecologists and businessmen have been working for several years. The level of social responsibility of brands and the entire economy is so great that even competitors join forces and actively cooperate in this direction. Assistance in this is provided by both state bodies and private companies.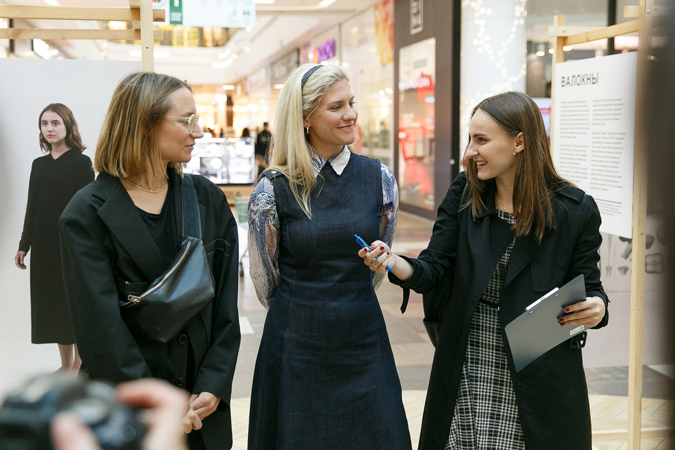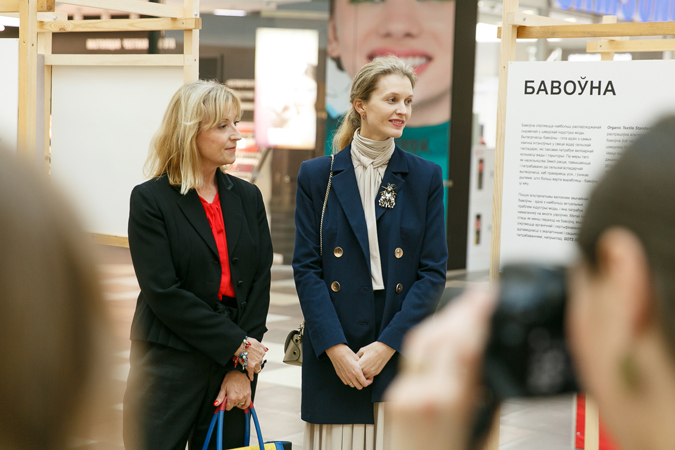 The basic principle that forms the environment for the development of a sustainable fashion is the statement "Better less, better." The bet is on the quality of products that last longer, will remain relevant for several seasons. And despite the fact that the majority associates Swedish fashion with the giant of the mass market, authentic consumer brands and small manufactories still determine the consumer culture in the country. Thanks to their investments in scientific research, ethics and production cycles, the reputation of the Swedish design phenomenon is indicative.
At the exhibition you can learn about modern and effective methods of production, dyeing and processing of textiles; reuse of raw materials; reducing the negative burden on the ecosystem.
On the occasion of the opening of the exhibition, representatives from Sweden arrived in Belarus - Malin Viola Wennberg (Communications Manager, Mistra Future Fashion) and Beatrice Fernqvist (SpinDye).
Exhibition is available till October, 20, 2019 at the Central Atrium Dana Mall, located in Minsk, Petra Mstislavca, 12
Free Entrance
Official partners Belarus Fashion Week: Mary Kay® и Dana Holdings
Partners: Huawei, Tresemme, Stilisto, Galanteya, Get Clean, taxi "Friday", Willing Hotel Minsk
Partner of educational program Coca Cola HBC Беларусь, Embassy of Sweden in Belarus.
Ticket operator: Bezkassira.by
Press partners: ТV 3, ONT; Komsomolskaya pravda, Relax.by, Interfax-West, modalive.by, Arguments and facts, KULT, City of Women, Women Magazine, On Air, ICON, Ash, Radius FM, Citydog.by.