11 april 2018
PRESS-COCTAIL DEDICATED TO THE BEGINNONG OF THE 16TH SEASON OF BELARUS FASHION WEEK TOOK PLACE
On April 10, a press cocktail dedicated to the 16th season of Belarus Fashion Week was held in Svobody4 wine bar. The unusual format of the event for media representatives made it possible to immediately indicate how much the whole concept of the Fashion Week in Belarus has changed. The founder and head of Belarus Fashion Week Yanina Hancharova, Mary Kay® manager Roman Filatov, and the head of Minsk city technopark, co-founder and ideological inspirer of the FabLab Garage project at Minsk city technopark Vladimir Davidovich answered journalists' questions.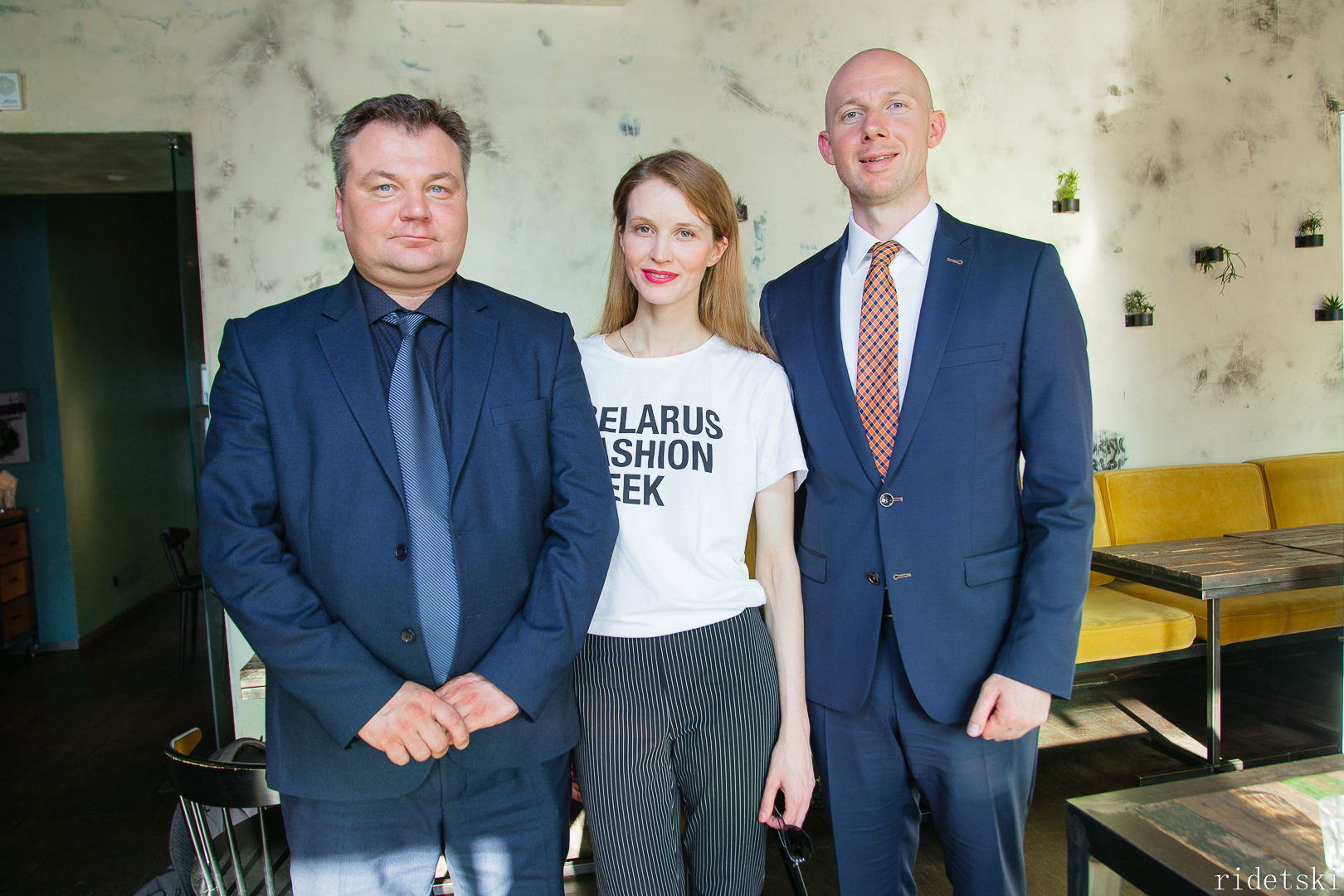 Yanina Goncharova announced all the innovations of the upcoming fashionable marathon. First, the location for the demonstrations has been changed: OK16 art laboratory was completely refurnished by the agency "Open Podium" in accordance with the technical needs of the organization of the defile and will be able to accept a lump sum from 500 to 600 guests. During the Fashion Week, the Oktyabrskaya infrastructure will completely be changed: lighting of buildings, banners and food trucks.
Secondly, much attention is expected from foreign experts and the press. So, journalists from Vogue Italia (Italy), Harper's Bazaar (Poland and Ukraine), ID Fashion (Ukraine), MOB Fashion Magazine (Latvia), JNC (Germany) and "Fashion Shop" (Russia) will come to Minsk. And, thanks to them the street style shooting will be organized, in which everyone can take part.
Thirdly, within the new season, Blockchain Fashion Conference will be held, which goal is to explain to all participants of the Belarusian market all possibilities and prospects for using the blockchain-platform.
Roman Filatov spoke about the positive attitude of the team of makeup artists, which this season will be headed by top stylist Alexander Kirinyuk. Mary Kay® is already the fourth time partner of Belarus Fashion Week and cooperation in the context of such a large-scale fashion event and beauty is very prospective.
Vladimir Davidovich shared with media representatives information about the equipment which will be presented in the Fashion Tech Hub demo zone: 3D printers, a 3D scanner and VR glasses. He also suggested that all these new technologies can be used in the work of designers and significantly improve production process of clothing and accessories.
Keep track of all the news on @bfwlive and on the site, so as not to miss fun!
Press-center of Belarus Fashion Week, PR and communications agency "Open Podium".