04 april 2018
HOW TO GET ON BELARUS FASHION WEEK?
Prior to the beginning of a fashion week there are only a few days. If you haven't got invitation yet, then now it is a high time to be engaged in it. Belarus Fashion Week is presented by the short guide how to get for a Fashion week in Belarus.
1.Personally write to the designer
If you are an old admirer or the client of the participating designer of Belarus Fashion Week and would like to get on a premiere of his new collection, then you can write to it personally on email which is specified in the section "Schedule" on the official site of Belarus Fashion Week. Some brands even play invitation cards on display on the official pages in social nets. Be signed and monitor updates!
2. To undergo accreditation on the website bfw.by
If your activity is connected with fashion, then you can fill a special form of accreditation of guests on the website of Fashion week in Belarus, having specified the reasons for which you want to receive invitation.
3. To participate in a draw invitation in media
Belarus Fashion Week within cooperation with the Belarusian media holds every season a draw of invitation cards. Having answered several questions or having just tried good luck, you can receive the long-awaited ticket.
Radius FM, Fashionbank.by, BT2 "Pin-kod", the Pilot FM, ONT Instagram, - watch the First national radio, "Nashe Utro" ONT in Instagram, listen, participate and who knows, can you you will become the lucky who will receive invitation.
5. To buy the ticket on the website bycard.by
If you don't approach under one of above-mentioned categories, and on display there is a strong wish, then you shouldn't despair. It is possible to gain the limited number of tickets on the website bycard.by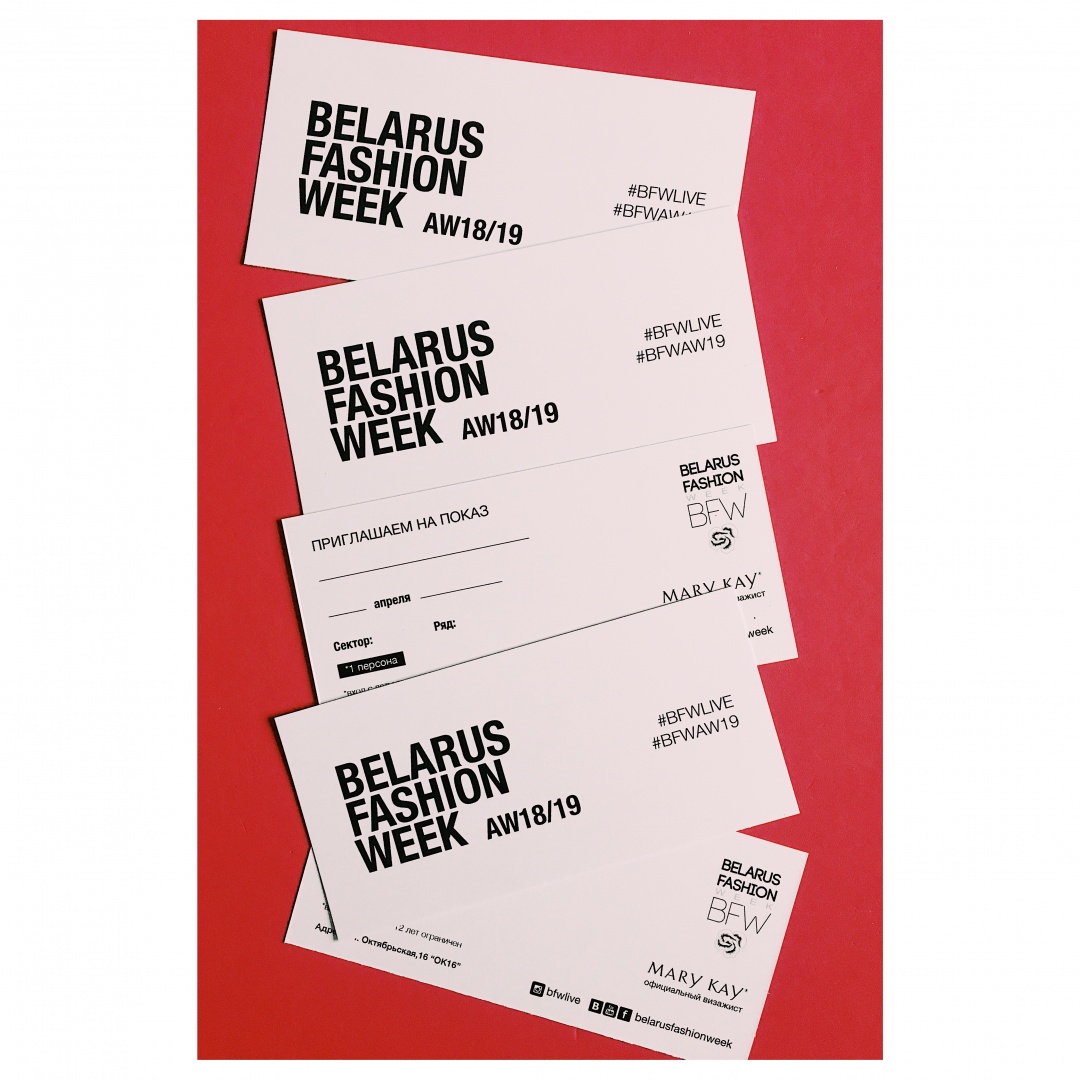 Follow the news and updates of @bfwlive on the web site in order to follow all interesting information!
Press-centre Belarus Fashion Week, PR and communication "Open Defile"