03 august 2017
CHARITY PROJECTS OF BELARUS FASHION WEEK
Recently charity projects take place in Belarus. Often we can read information about them in social media, we observe announcements of the beginning of such actions, markets and auctions in support of needed person or the whole fond. Media people actively participate in such programs and invoke their fans to invest in good actions. But it's important to mention, that mostly Maecenas don't like to advertise their actions.
Despite the fact that Belarus Fashion Week and charity are connected since the beginning of its existence, information about that started to spread recently and quite timidly. Even this article appeared due to interest of Vogue Italia, whose representatives paid attention to such verge of Belarus Fashion Week.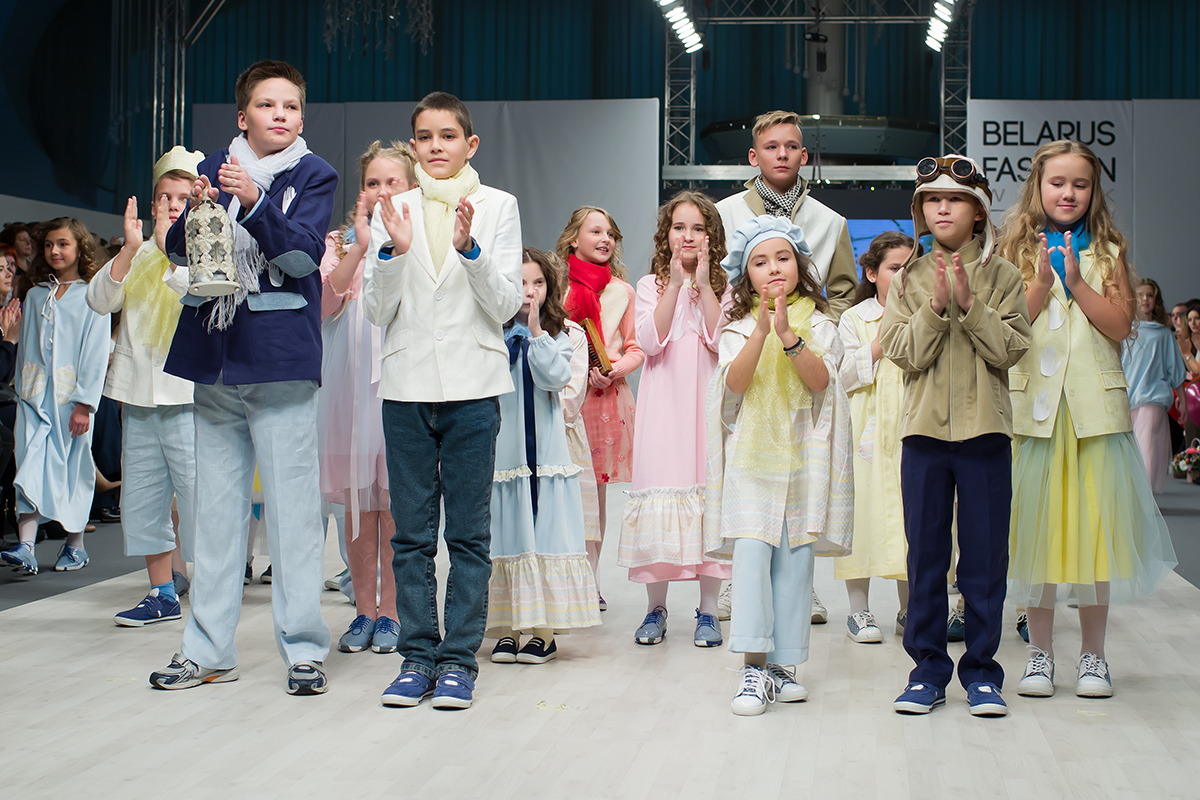 Every season Belarus Fashion Week helps children. Project Kids' Fashion Days BFW is not only fashion shows for children, but also a big social action. Every guest, who buys a ticket for the event, gives his hand to the needed. Each ticket costs less, than a cup of coffee in Minsk cafes – 5 BYN (about 2 euro). During Belarus Fashion Week in May, project Kids' Fashion Days BFW collected about 1200 euro for Belarussian research centre for pediatric oncology, hematology and immunology. Someone will decide that this sum of money is not very high, but it will be not like that for those, who is looking forward to recover. Because as you know ocean consists of small drops.
Also this season about 100 hundred kids form "Touch to life" fond and Chehovschin orphanage visited fashion shows. Talented kids of Belarus presented clothing for them on the catwalk. Scholars and laureates of different international and republican contests and festivals, junior sportsmen wanted to support their fellows by showing that due to hard work you can become successful even in an early age.
All kids got presents from sponsors: tights and socks, juices, magazines, stationery and many other small bits without which is quiet difficult. Orphanages, medical complexes, maternity hospitals and funds always need kids' food, clothing, pampers and other hygiene subjects. We are grateful, that designers-participants and company-partners of Belarus Fashion Week are ready to support the initiative. For example, the producer of shoes presented boots to children of Belorussian kids hospice, also children got dolls and cars, cosmetic for kids' packages.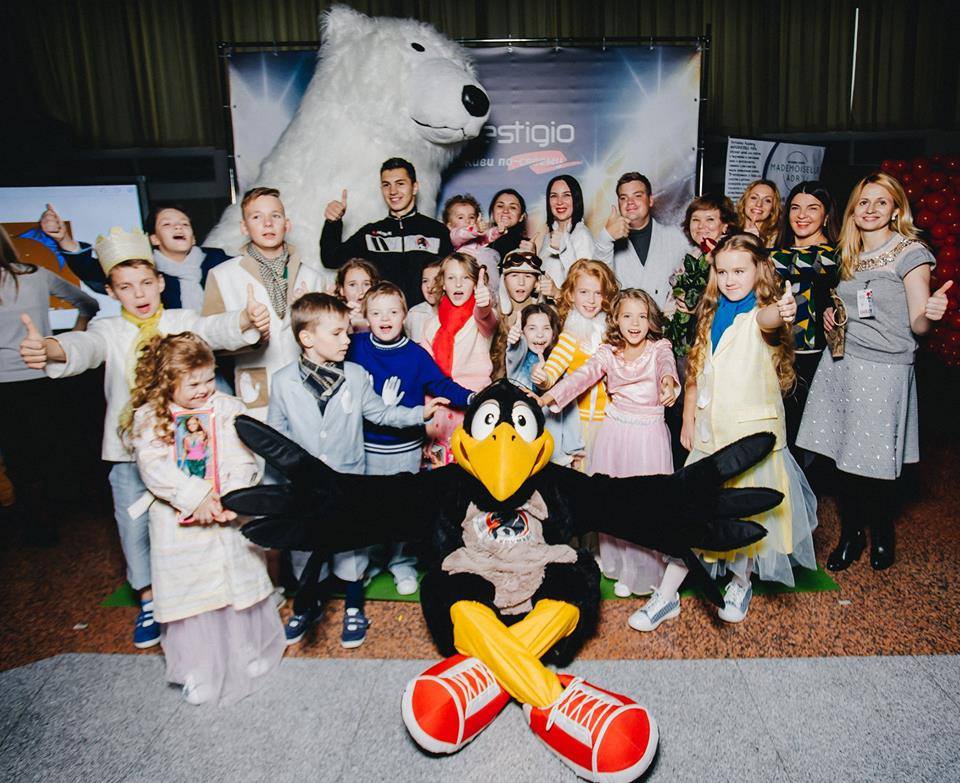 Belarus Fashion Council and organizational committee of Belarus Fashion Week with Yanina Hancharova as Head try to help all the organizations, which ask for help. For example, last season "Belorussian association of help to kids-invalids and young invalids" got financial help. It's important, that in the framework of Kids' Fashion Days BFW kids with features of development participated in the inclusive fashion show. For the most one step took much effort. Nevertheless, all the participants were happy to become a hero of a fairytale. Defile called "The little Prince" became a small theatrical show. In order all participants could feel themselves authentic even after the show, designer Tatiana Efremova presented looks form the collection to kids.
There is a stereotype, that representatives of fashion are interested only in outer envelope. But as Anton Chekhov said: "Everything should be wonderful in a person: faces, clothing, soul, thoughts… In the whole world designers, stylists, models try to share with nearest. Ralph Loren created anti-breast cancer campaign, Giorgio Armani collects money from selling his collection RED and his perfume to UNICEF fund to help African kids and women suffering from AIDS. Creative Director of Gucci Frida Giannini with support of signer Beyoncé Knowles and actress Salma Hayek organized a fund CHIME FOR CHANGE, which fights for rights, education, healthcare of women from 86 countries.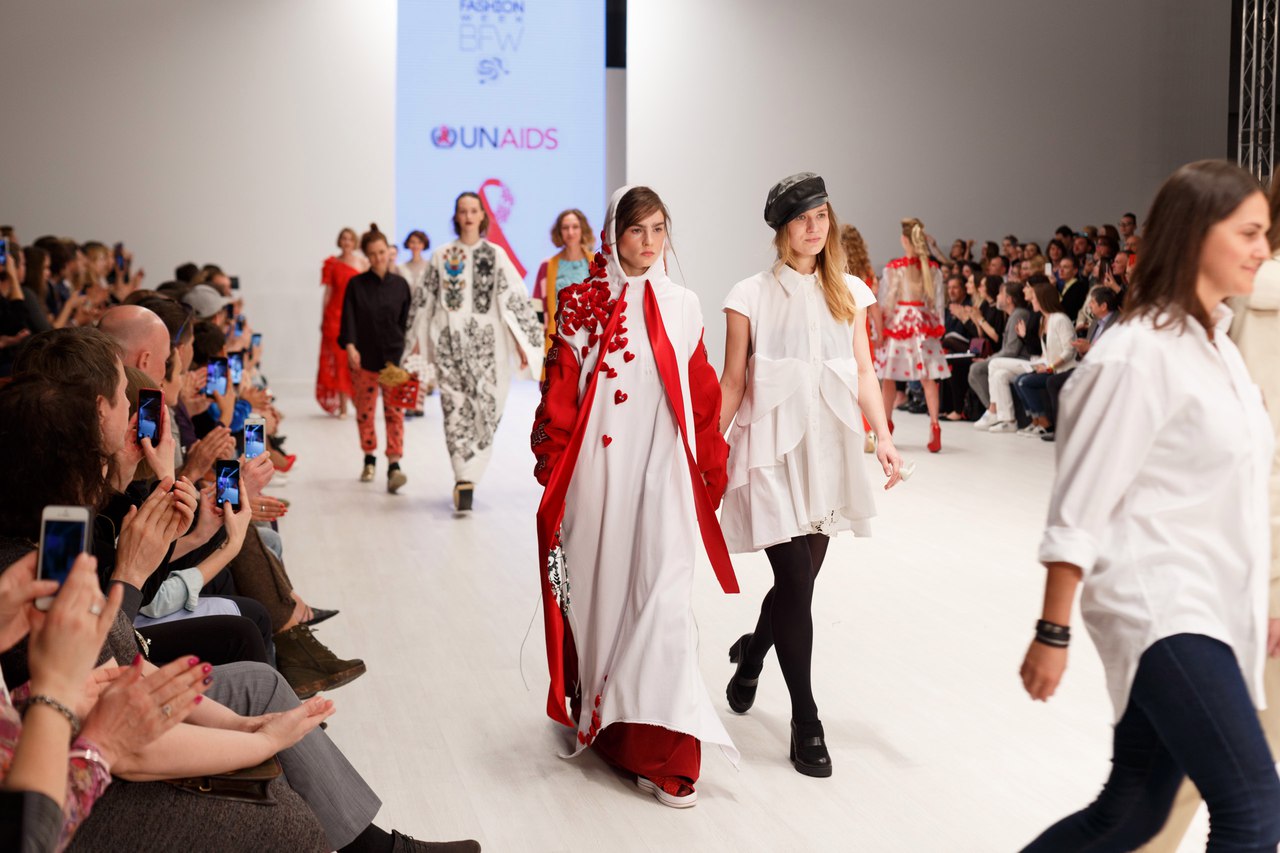 Yanina Hancharova, The Head of Belarus Fashion Week said: "Belorussian industry of fashion is following closely international colleagues, we are developing in the sphere of charity. Our goal is to pay attention to this sphere and contribute to its development, we are to help those, who need our help. We believe, that it is important to make trends not only in clothing, but also we should develop a trend of help to people."
So in the 14th season of Belarus Fashion Week a social action «Fashion AIDS Line» was held. More than 20 leading designers of Belarus participated in the fashion show with the looks, which were inspired by the international symbol of fighting AIDS - the red ribbon. As a symbol of involvement to the global problem in Belarus the ribbon is decorated with national ornament. And among models on the catwalk there were people with HIV. Action «Fashion AIDS Line», organized by Belarus Fashion Council and UNAIDS does not seem to be a one-time story.The decision was taken that such projects will be regular.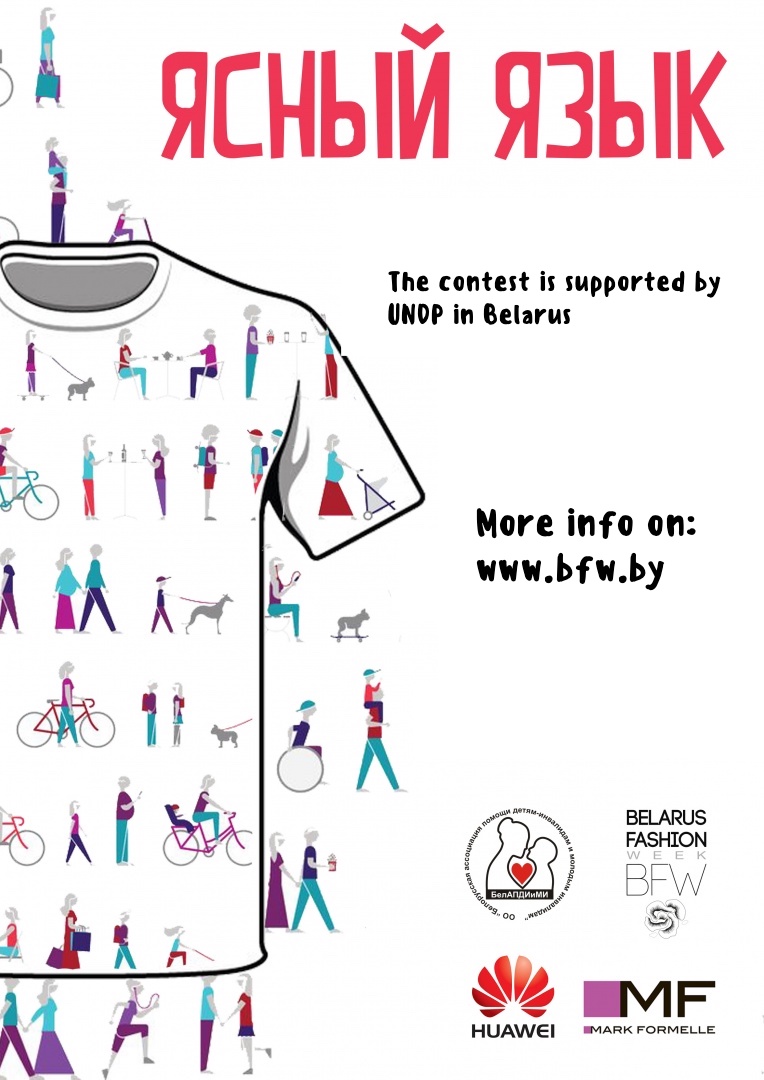 The new project of Belarus Fashion Council is a contest of designing a t-shirt on topic of «clear language» and pictograms and supported by UNDP. Organizers believe, that due to this contest the decision of such social questions like full-fledged inclusion of disabled people in social life will be discussed easier among media and well-known people, also people of fashion. 10 best designs will be put into practice and 1 designer will win a prize.
Text: "Open Defile" press center