18 october 2019
Belarus Fashion Week: Scapegoat_404 by Huawei, Natalia Korzh, BALUNOVA Fashion Design Studio, Historia Naturalis
Belarus Fashion Week does not slow down, shows are held non-stop with a full house! The fifth day schedule pleased fashionistas with different style preferences - Scapegoat_404 by Huawei, Natalia Korzh, BALUNOVA Fashion Design Studio, Historia Naturalis.
The Scapegoat_404 brand introduced unisex collection FW19/20 "Summer split Zakharych". This collection presents clothing for thinking and stylish millennials who appreciate a sophisticated concept, hidden messages from designers and maximum comfort. The dynamics and audacity of the images were emphasized by modern gadgets in the hands of models - smartphones, watches, fitness bracelets, wireless headphones by HUAWEI. Collection presents, parks, puff jackets, sweatshirts which now available in the brand's showroom.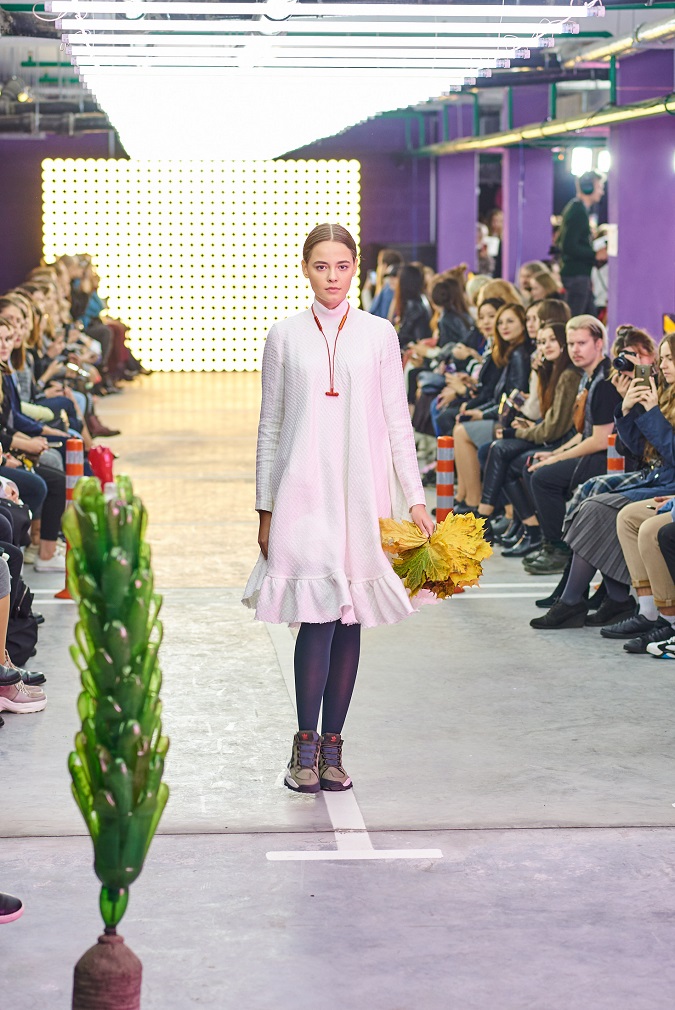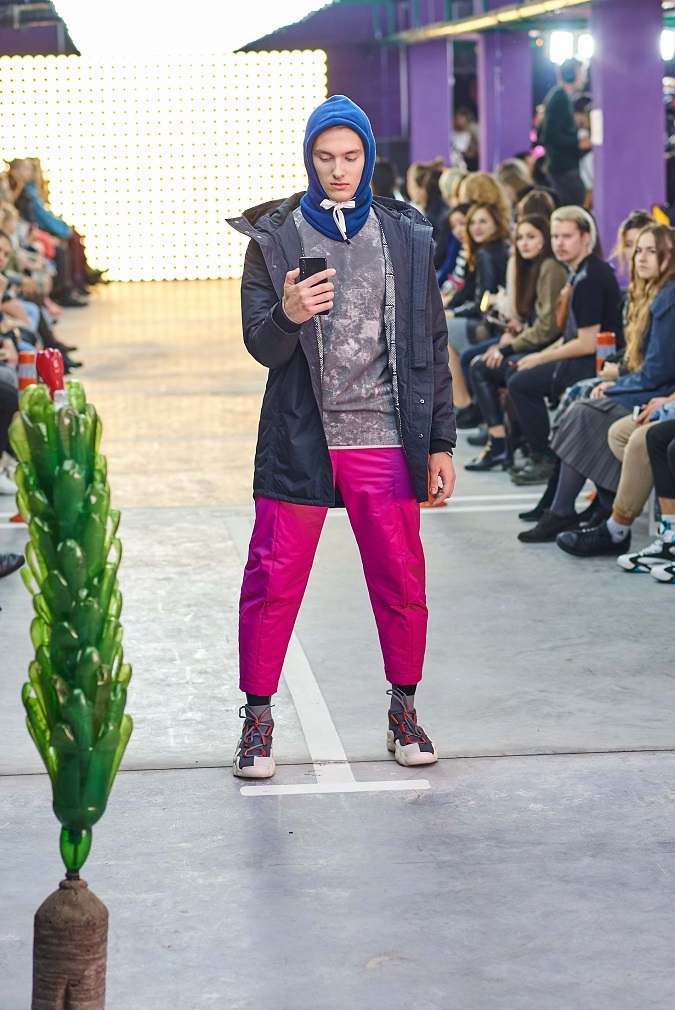 Natalia Korzh was inspired by retro style and postcards from the 20s of the last century, when black and white sources were painted manually. Here is the unusual color scheme - burnt out in the sun coral, orange, denim, blue . Traditional natural fabrics (silk, cashmere, linen) are served in a bohemian, luxurious look. Straight dresses with a low waist decorated with flounces and pleats; wide trousers and culottes with a high rise, overalls; silk organza and crash fabric; harem pants gathered on the bottom with decorative ties or on an elastic band - details that were not obvious, but set the tone and attracted attention. Accessories deserve special attention - vintage reticules with clasps and bead embroidery.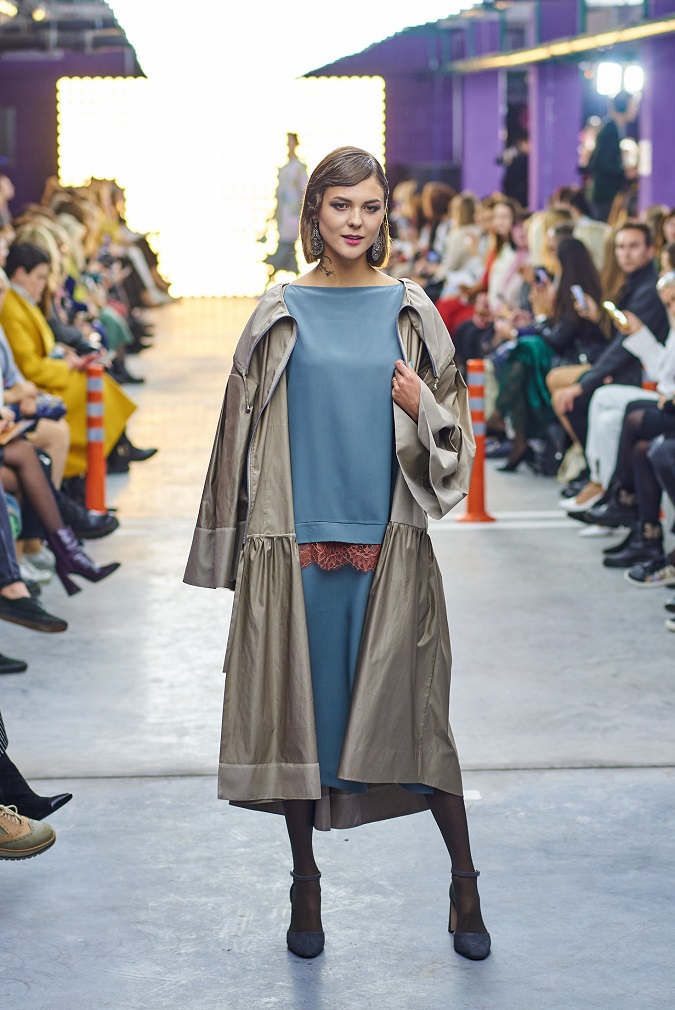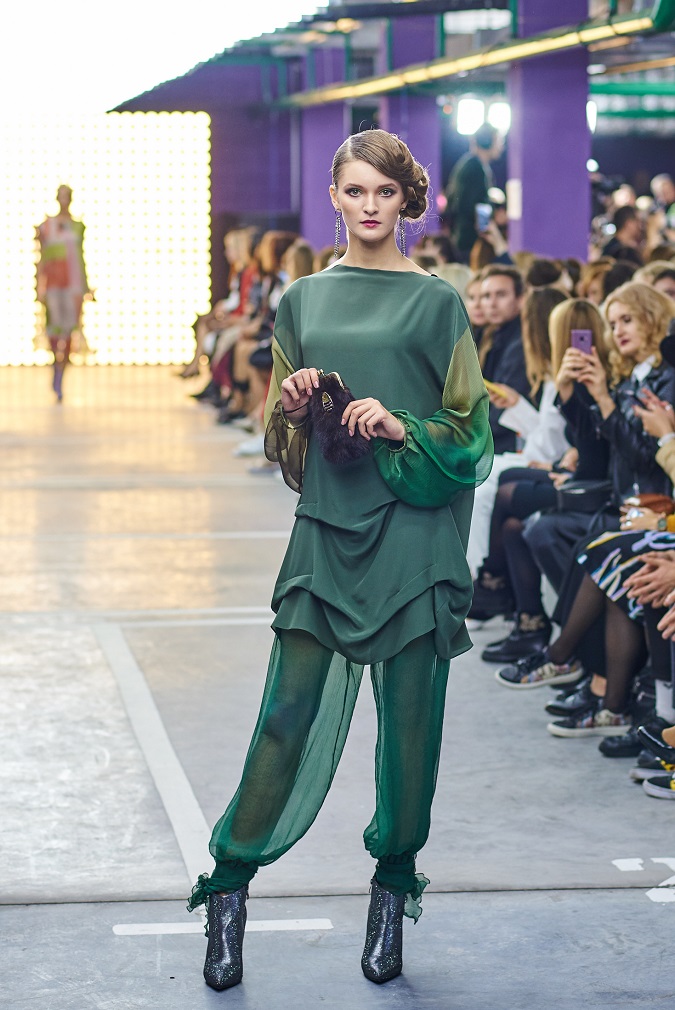 BALUNOVA Fashion Design Studio supports the trend of intelligent and slow fashion. Lots of linen and high-tech materials; geometric cut and basic colors provide versatility of clothing, and the current author's style makes it representative and unique. Larisa Balunova noted that all things were created for women who adhere to a certain philosophy - inner freedom determines the whole lifestyle and status. The enthusiastic reaction of the audience to the presentation - brand customers - portends the commercial success of the entire collection.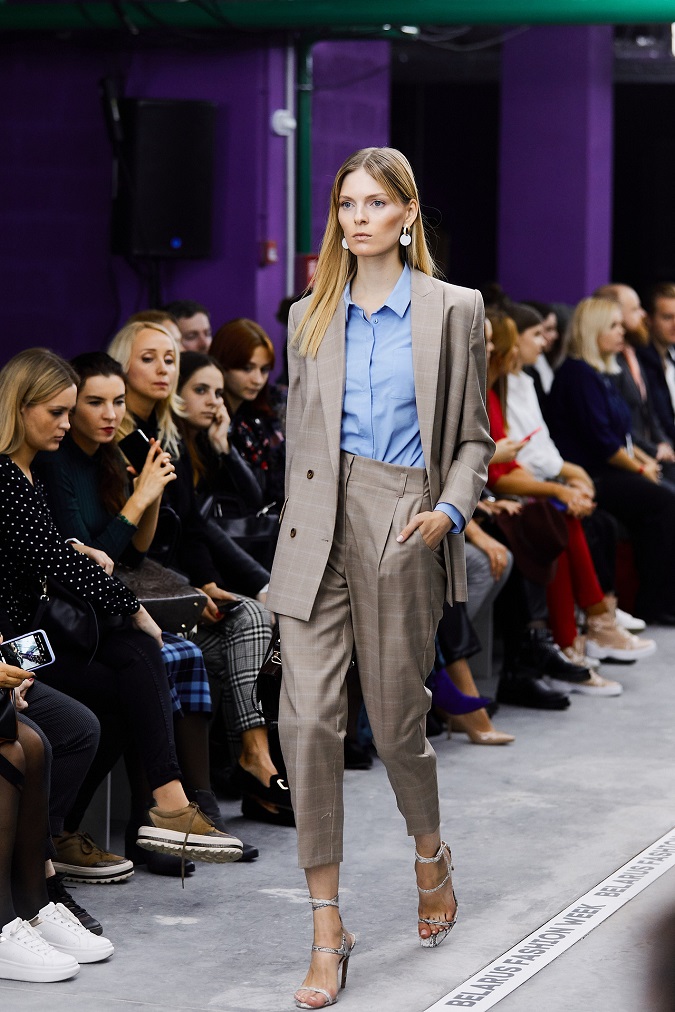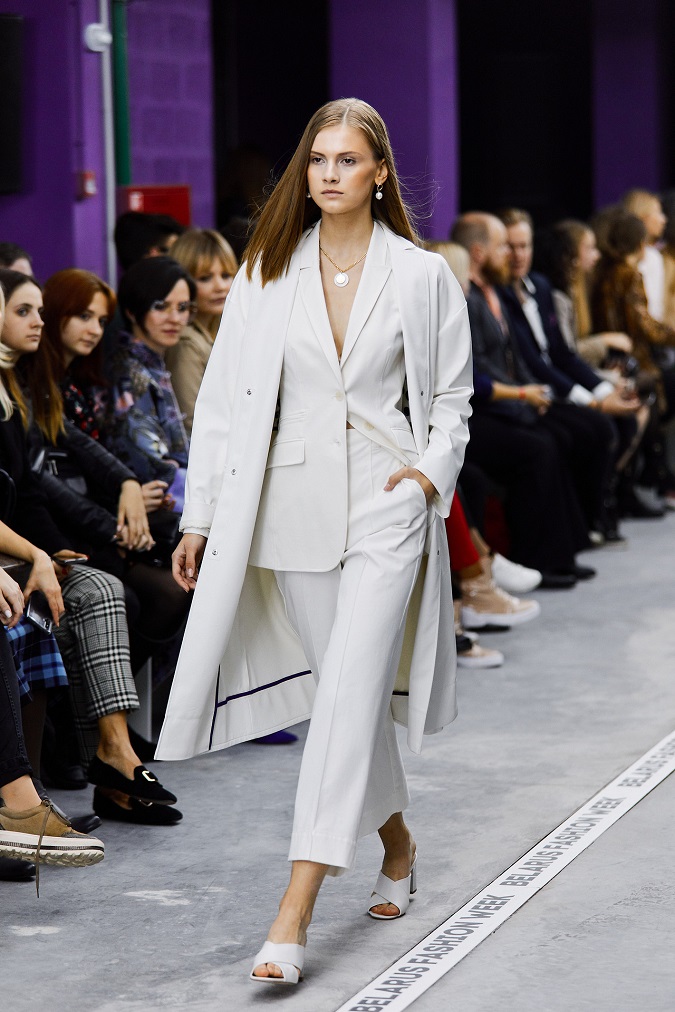 Designers of Historia Naturalis Polina Voronova and Larisa Atamanova remain true to their artistic interpretation of fashion. The print on dresses and suits is exclusive and together with the form and volume creates the effect of an art object, and not just a wardrobe item! Each image was complemented by unusual accessories - bag in the form of cloud; diadem with the inscription "Praz Cerni da Zorak» («Through hardship to the stars» in belarusian language); a scarf resembling a black snake; bezel with a white swan. It was not just a demonstration of clothing, but a performance that surprises and delights!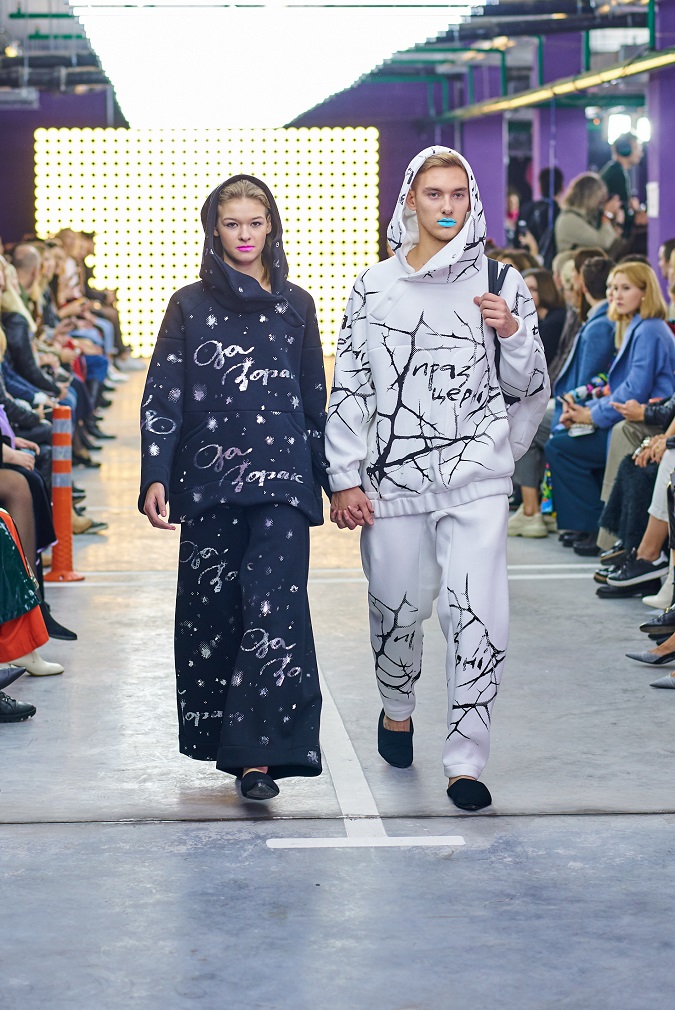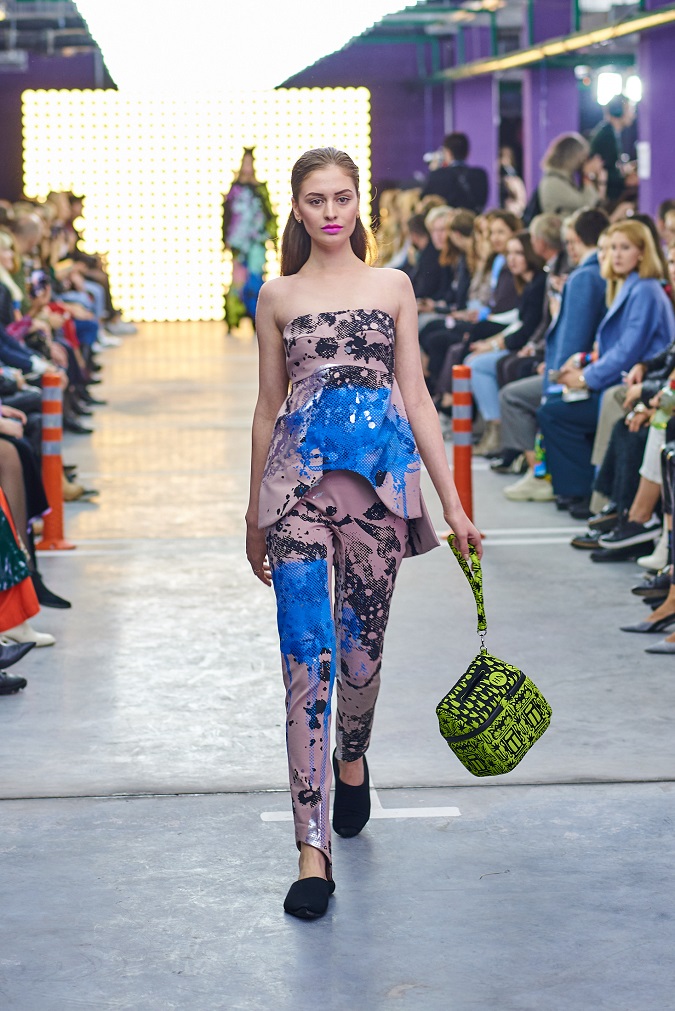 All guests of Belarus Fashion Week can do express makeup for free in the new Mary Kay® zone with their new limited products, which are produced especially for the world fashion season!
For the catwalk makeup is responsible invited Mary Kay® star makeup artist Alexander Kirinyuk.
The hair styling team is led by Eugene Grinyuk with Tresemme. Tresemme is a regular partner of NYFW. And this season Belarus Fashion Week uses all its accumulated experience and creates incredibly stylish styling for shows!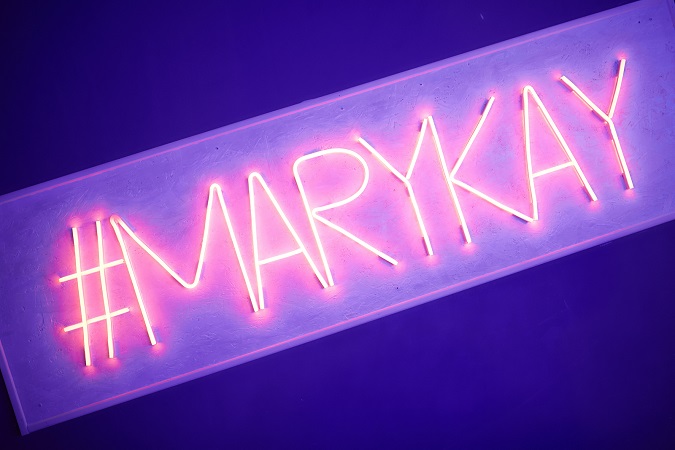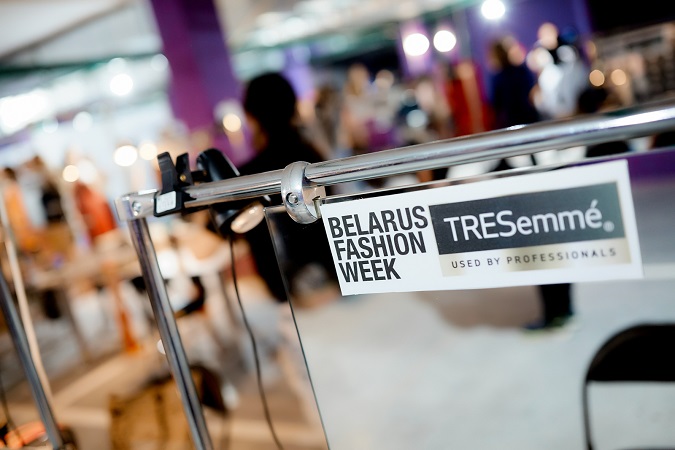 Venue: Dana Mall, located at the address: Minsk, st. P.Mstislavets, 12
Belarus Fashion Week - fashion begins here!
Admission is free (accreditation for impressions on the website www.bfw.by)!
Follow us on social networks:
VK Belarus Fashion Week;
Facebook Belarus Fashion Week;
Instagram @belarusfashionweek
Official partners Belarus Fashion Week: Mary Kay® и Dana Holdings
Partners: Huawei, Tresemme, Stilisto, Galanteya, Get Clean, такси "Пятница", Willing Hotel Minsk
Partner of educational program Coca Cola HBC Беларусь, Embassy of Sweden in Belarus.
Ticket operator: Bezkassira.by
Press partners: ТV 3, ONT; Komsomolskaya pravda, Relax.by, Interfax-West, modalive.by, Arguments and facts, KULT, City of Women, Women Magazine, On Air, ICON, Ash, Radius FM, Citydog.by.