08 november 2018
BELARUS FASHION WEEK: MARKO RAMBALDI,МALE ME, NARIMAN GRIGORYAN, VOLHA, TON-IN-TON, VITA GORDIEVSKA
In the schedule of the second day of Belarus Fashion Week were presented the big names of foreign designers. Italian designer Marco Rambaldi presented to the public of Belarus a mix of casual clothes, boho and grunge: knitted swimsuits, items with floral and beach prints, cropped tops and asymmetrical skirts, oversized things. A fan of bright colors and eclecticism, the designer combines pink, red and green, collages from fabric, drapery and a cage. Marco Rambaldi is also known as a fighter against any kind of discrimination on the podium. Therefore, traditionally, in his show were involved age models, which organically looked in the context of the style of the 70s, to which the fashion designer. The show was organized with the support of the Embassy of the Italian Republic in the Republic of Belarus.
Polish brand Male.me specializes in men's fashion. Designer Peter Buoh uses the most fashionable animalic print of the season, which has unique structures and colors; velvet and velvet this time only dashed, and jeans have a new, metallic shape. The basis of the TWINS collection are must have jackets for men - jackets for bikers and bombers, trousers made of fine raincoat, but in an improved form. The images complemented the accessories made of genuine leather "Makei".
Famous designer from Uzbekistan Nariman Grigoryan presented his haute couture collection for the first time at Belarus Fashion Week. The designer specializes in evening and wedding fashion, so he presented 20 gorgeous dresses at the show. All elements of the dress is the author's handmade. Silk and velor, lace and satin, beads and sequins; Nariman has everything in his clothes. Some images were complemented with lightweight jackets with a national ikat print - this is how Nariman wanted to emphasize his oriental origin.
Another brand that presented its collection for the first time is VOLHA. Clothing designer Olga Yunevich designed for stylish business women and for those who want to become such. Since the brand's clothing is intended for adults who are women, it was not girls who showed it, but women showed it at the show. In the VOLHA ELEGANCE collection, Olga uses pastel shades of fabrics, straight strict forms, complemented by small but expressive accents. Show partners: FloraCraft Wedding Agency; event - organizer Laura Koshel; studio of aesthetic development of Irina Sadovskaya ROZARIUM.
Olga Novik presented her new collection of premium knitwear brand TON-IN-TON. The brand has already gained love and popularity both among Belarusian fashionistas and in neighboring countries. The new collection contains traditional cozy jumpers, loose skirts and slinky dresses with a side neckline. The color palette and cut as always on top!
The day ended with a show of Vitalina Gordievskaya - brand Vita Gordievska. The designer is widely known for its high-quality and stylish accessories made of genuine leather. At Belarus Fashion Week, Vitalina presented a capsule collection, in which there are clothes, accessories, and shoes. There are a lot of pockets in clothes - as a symbol of such a chaotic world that we need to have everything important with us and run forward. The collection is based on gender equality and unisex style. The capsule collection of Eukaryotes is an experiment on oneself, a way out of the comfort zone, which was crowned with success. Jewelry is represented by the brand VEDOVKA. The official sponsor of the show: Sweet story.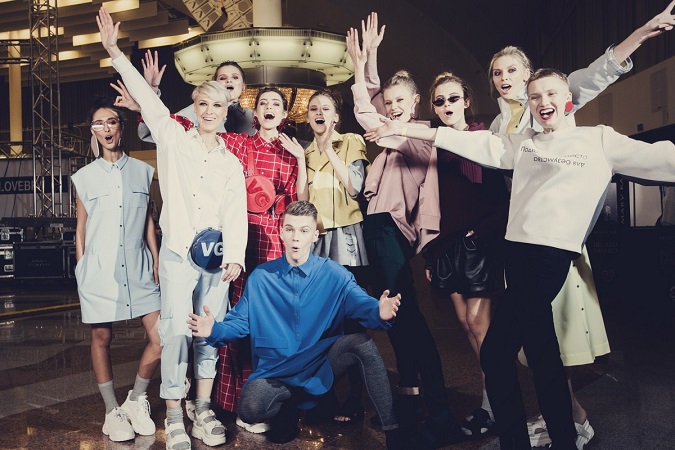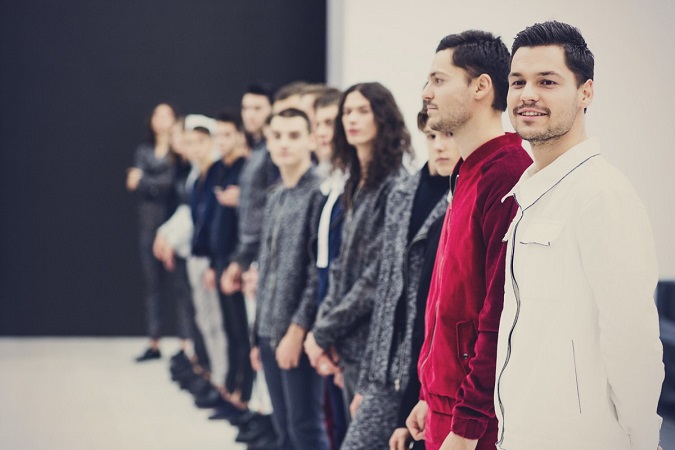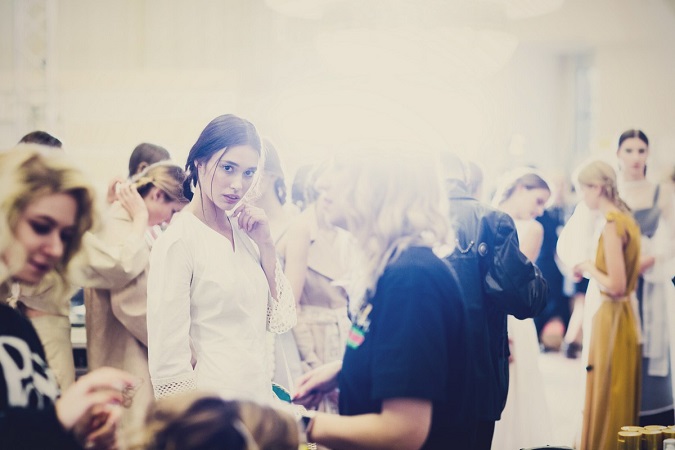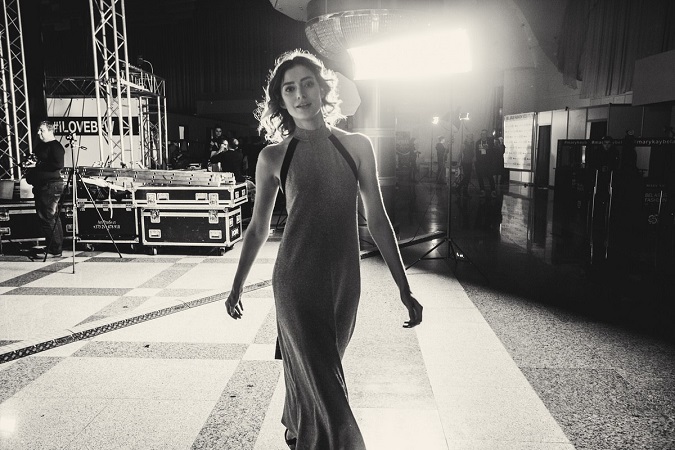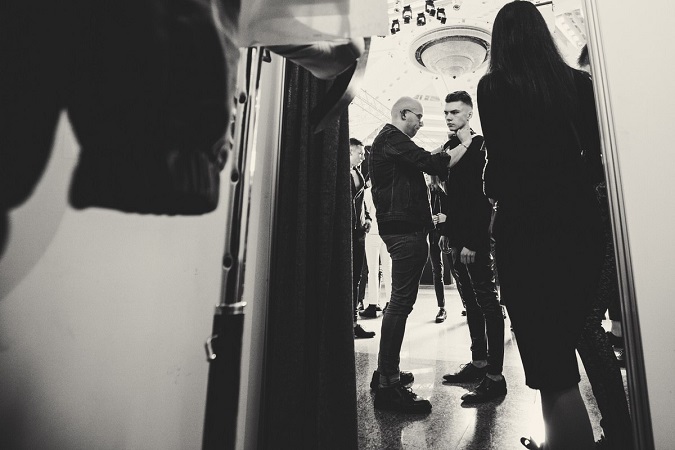 Online broadcasts of shows will be available at www.bfw.by.
In addition, Fashion Week shows will be broadcast on international TV channels.
ACCREDITATION ON WEBSITE WWW.BFW.BY Follow us in social networks: VK Belarus Fashion Week; Facebook Belarus Fashion Week; Instagram @belarusfashionweek
The organizers are the PR and Communications Agency Open Podium, NGO Belarus Fashion Council
Venue: National Exhibition Center "BelExpo"
The official makeup artist is the company Mary Kay®, the official partner is the company HUAWEI.
Partners: PoshSchool.by and L'oreal Professionnel Information partners: Women's Magazine, ICON, Cult, Large, lady.tut.by, Interfax.by, City of Women, The Village.me, Modalive.by, Relax.by, ONT TV Channel
Press Center Belarus Fashion Week
Photo: Murat Tureshov, Peter Vinnichek