28 february 2020
16 000 USD to lift the brand or how Belarus Fashion Council will help designers
Many people are ready to support fashion industry, but most of of the time it just stay as words, which are not realised practically. During 10 years NGO «Belarus Fashion Council» supports representatives of fashion industry by its real projects.
Due to the initiative by the chairperson NGO «Belarus Fashion Council» Yanina Hancharova a new project will be realised - Fashion Call, which will be able to help designers in practice!
«Within this year we will look through the applications of fashion brands to realise personal mentorship to support their business from the side of our organisation. Due to the help of the help of Belarus Fashion Council ambassadors - people, who achieved success in their entrepreneurship - we will gain positive influence on the development of macro business of designer brands in practice. Because many famous brands have popularity and, of courese, financial stability. And due to that we decided, that help of upbringing designer brands will enhance the fashion industry of Belarus as a whole».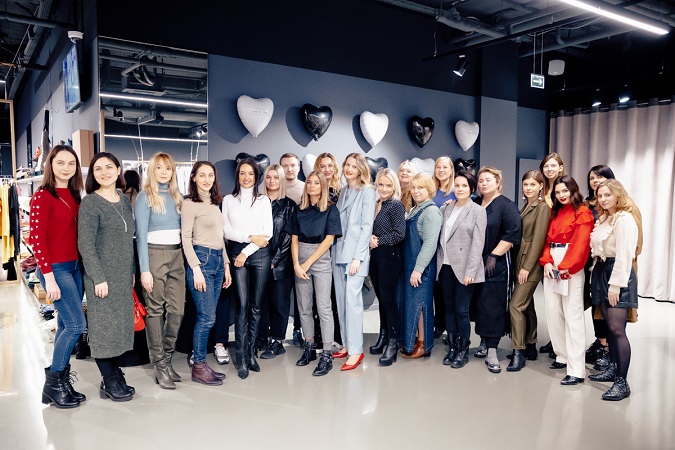 Each quarter ambassadors will support chosen designer brands - those, to whom such help will bring visible results by the ambassadors' point of view.
Designer brands, who have a legal entity can participate in the program. Such factors as the segment of designer products, the number of staff, points of sale, brand achievement, etc. will be taken into account when selecting participants
Based on the results of the accepted applications, 3 designers will be selected (one designer brand per quarter). Agreements on the provision of t consulting services for 3 months will be concluded with the following brands. Based on the results of the work, companies will provide a brief report on the effectiveness of the mentorship program.
Real support will be provided by:
Yanina Hancharova - chairperson NGO «Belarus Fashion Council», initiator of mentorship program.
What help will be provided to the brand?
Personal consultation for the brand, participation in Belarus Fashion Week
Olga Rachko — Founder of Crisis Management LLC, a business mentor, author and presenter of the Business Doctor program at ONT, editor-in-chief of ICON magazine.
What help will be provided to the brand?
Business consultations, brand participation in the «Business Doctor» program on ONT channel, publication in the ICON magazine
Polina Kravtsova — retailer, managing Trend Park fashion space at Galleria Minsk
What help will be provided to the brand?
Brand placement in the Trend Park designer clothing store in the MAGAZIN 7/11 Corner for 3 months.
Natallya Kondratenko — creator of KULT Magazine
What help will be provided to the brand?
Publication in the KULT Magazine of an interview with the designer (4 pages), publication in the social networks of the magazine.
Thanks to such a project, Belarus Fashion Council will talk about promising Belarusian brands not from the user side, but from a business point of view. Thus, confirming that the designer brand is an integral part of the economy of the fashion industry.
The deadline for applying for participation in the program in the second quarter is until March 20, 2020.
SCHEDULE
Second quarter: April 1 - June 30, 2020
Third quarter: July 1 - September 30, 2020
Fourth quarter: October 1 - December 30, 2020