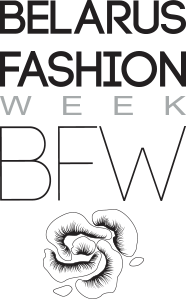 Fashion shows "Kids' Fashion Days BFW" is an independent professional event in which manufacturers of children's clothes, shoes and accessories from leading companies, Belarusian designers and foreign manufacturers take part. The first season of "Kids' Fashion Days BFW" was held in Minsk in the autumn of 2010 as part of Belarus Fashion Week.
The main project objectives:
to attract public attention to the development of the production of children's clothing, footwear, accessories;
to create a platform for professional dialogue between project participants and an audience specializing in this sphere;
to form a culture of organizing children's fashion shows as professional events;
to hold a socially directed event for children and their parents.
Participation in the project is an excellent opportunity to announce your company. Introducing the collection of your brand within the project, you have the opportunity not only to focus the professionals' attention on your brand, but also to receive prompt feedback from consumers, which will make the work of your company the most effective.
The target audience of "Kids' Fashion Days BFW":
Buyers, representatives of trade networks, the management of enterprises;
families with children and young families planning to have children;
thematic mass media;
television;
educational and cultural institutions;
media personas.
In addition to being fashion-oriented, the event is also charitable. Every season children from orphanages are invited to the event and funds are collected for the treatment of a sick child in cooperation with the "Chance" Foundation. Each child is waiting for a real holiday with gifts from the partners of the event!
Kids' Fashion Days BFW
Fashionable children - fashionable parents!
Photo: Petr Vinnichek, Murat Tureshov