Ksenia Gest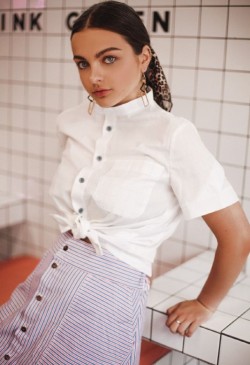 Schedule
17 октября в 18.00
Ksenia Gest
Designer Ksenia Guest has graduated from the University with a degree in costume and fabric design. The GEST brand has been around for 4 years. The main focus is on designer bags and backpacks made of natural and artificial materials. Now she is working on her own brand collaborating with Minsk designers and clothing manufacturers.
In the spring, 2019, as part of the NEWNAMES contest, BFW presented a collection based on one of the Sustainable Fashion trends - redesign. Sustainable fashion is the latest fashion trend to follow, which means changing your worldview, lifestyle.
In the fall 2019 she will present the spring-summer 2020 collection, based on the same redesign concept. All products of the collection are made of used cotton men's shirts, trousers, and the remains of fabrics production. The collection proves that it's not necessary to chase cheap fashion and shopping. Interesting ideas and things can be achieved by redoing existing ones.