Jovana S Couture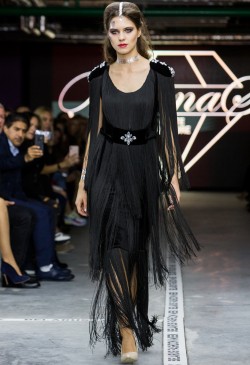 Schedule
17 октября в 21.00
Jovana S Couture
Jovana Stozhilkovich was born in Vran, Serbia, in 1992.
She graduated with a master's degree from State University in Nis, Serbia. She always loved to draw and imagine, sew and create. At first she sewed evening dresses for herself. Her passion for fashion has grown, and in 2018 she decided to present her creations to the fashion world through her brand Jovana S Couture. She showed her Live Your Dream collection in Belgrade, Serbia.
The collection is inspired by our dreams and desires, inspired by the truth that everything is possible if we follow our aim.
Dresses are unique, handmade, decorated with crystals, pearls, feathers and tassels ... let your dreams come true!