DEVUR / FEMME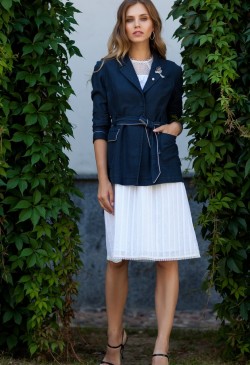 Schedule
9 Ноября, 18.00
DEVUR / FEMME
DEVUR | FEMME
F/W '18/19 collection "COLOR MAZE"
A life of man is like a maze in the center of which there is a variety of colours!
DEVUR and FEMME's autumn-winter '18-19 collection is different from others due to its multi-faced change of colour in 3D, textures and diversity of prints. New themes, unusual silhouettes, modern fabrics and stylish trim.
Special features of the collection are
- Combination of silk maxi-dresses, transparent materials and jumpers with coats;
- Multilayered looks joining classic clothing and sport glamour;
- Prevalence of natural fabrics;
- Exclusive Italian prints;
- Diversity of stripes and check (from basic to ultrafashionable ones).
The collection is supported by Lei brand, the manufacturer of stylish shoes made of natural Italian leather.