TWINS FLORENCE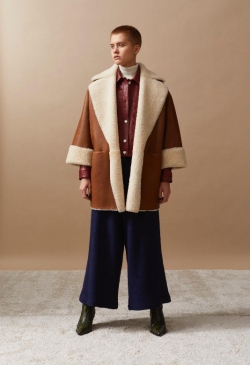 TWINS FLORENCE
B I O
Linda Calugi was born in Tuscany in 1983, and graduated from the University of Architecture in Florence.
She worked as Freelance Stylist in Milano since 2007. Her stylist works were shown at Milan Fashion Week as part of the ITS International Talent Support organized by Vogue Talent Italy. She held position as Fashion Director at Punkt Magazine based in Milano. In 2014 she created Twins Florence in partnership with her family's leather manufacturer Missardi spa. Twins Florence is distributed at: Folli Follie (Verona/ Bologna/ Mantova), Excelsior Verona, Rail Brescia, I cinque fiori Bari, D-mop Hong Kong, GoodHood London, Ecru Seoul, Journal Standad and Whim Gazette Japan.
B R A N D P R O F I L E
Twins Florence focuses on Tuscan leather olfactives throughout the time while striving to be the next generation luxury brand for the avant-garde woman.
The Twins Florence woman dares to be edgy and androgynous in the new silhouette with attention to details.
Twins Florence products are designed by Linda Calugi, and are made by Italian artisans belonging to historical family-owned leather manufacturer based in Tuscany. All products are handmade and naturally, with top quality local leather and fabrics.
Everything is proudly made in Italy and distributed worldwide.