UNONA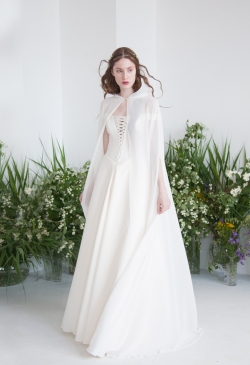 UNONA
UNONA brand was established in 1994 in Minsk. At those times it was trademark 'YUNONA' with a chain of wedding salons in all the large Belarusian cities. Since then the brand has developed wedding and evening dresses. Current designers are sister - Alina and Ulyana Semchenkov (the second generation of the family business). Being artists, they create models of intelligent and artistic direction with very sharp proportions and colour solutions. The brand pays attention to minimalism which is quite actual nowadays.
Press-release of the collection
The medieval epoch inspired the designers to create the collection ELVEN queen in 2018.
Each garment of the collection is a fusion of modern style and historic costumes.
Elements of antique style (early Medieval ages): streaming materials, fine drape and multi-layering combine harmoniously with Gothic elements (late Medieval ages).
UNONA still follows its own style - the brand creates a final image using the least amount of emphatic things.