S.VELES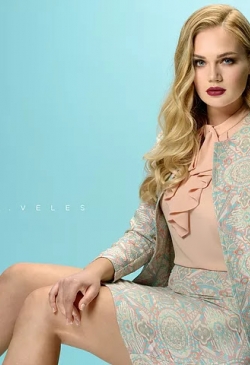 S.VELES
S. Veles brand represents designer womenswear for a confident lady of a modern city. The concept of the brand pointed to the development of womenswear who is always in trend.
A talented team of professional designers creates smart looks made of ultrafashionable textile. Capsule mini-collections let every woman find her unrepeatable look. Wearing our apparel, you are sure to be complemented on your good sense of style.
S.Veles presents S/S '18 collection called "ALFA" showing the brand's potential in the industry.
The collection consists of exclusives models that are the base of a series of elegant dresses adapted to mass production.
The image of "ALFA":
An ALFA woman, a child of the galaxy, came to the Earth with a great mission – show the world mix of rebel confidence and magnetic femininity.
She is enigmatic and unique.
She is an internal mystery…
Contacts
Sales
Sbyt.sveles@gmail.com
Press
Sbyt.sveles@gmail.com