NATALIA KORZH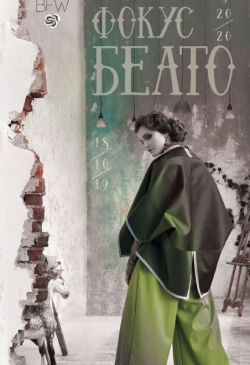 Schedule
01 ОКТЯБРЯ 2021
СМОТРИ ОНЛАЙН 20.00
NATALIA KORZH
The Natalia Korzh SS20 collection is called Focus Beato. This is a reference to retro style and to the time when black and white photographs were colored manually.
Felice Beato is one of the first photo artists who put this business on trend.
The atmosphere and style of the 20s are transmitted and interpreted in a modern way in the collection - the shortest in the fashion era, but very significant. Before us, as if images from retro postcards come to life.
Silhouettes: Straight dresses with a low waist decorated with flounces and pleats; wide trousers and culottes with a high rise and no less feminine overalls; free silhouette flying raincoats and anthers from raincoat fabric, silk organza and crash fabric; capes and ballerinas; harem pants gathered on the bottom with decorative ties or on an elastic band.
Palette: Coral Pink, Orange Peel, Mosaik Blue, Faded Denim, Chive - these are the trendy colors of the upcoming SS20 season that symbolize the awakening of nature, restoring balance and harmony in the world.
Fabrics: Cozy cashmere, flowing silk chiffon, weightless organza silk, soft silk with wool, high-pile decorative fabric and natural linen.
Accessories: Pearl beads, long vintage earrings inlaid with colored stones, clutches, small decorative handbags, fishnet tights and lace tights.
Shoes: Ankle boots with low heels, retro shoes, sandals with thin straps.
All this is perfectly mixed and interchanged in look. Emancipation and freedom are the motto of the Beato Focus collection.