T.EFREMOVA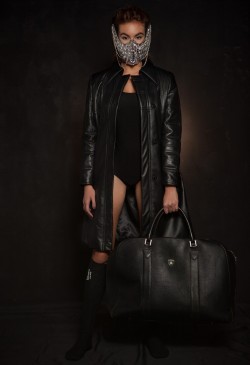 Schedule
02 октября 2021
СМОТРИ ОНЛАЙН 19.30
T.EFREMOVA
The heroine of the new autumn/winter '18-19 season is a modern girl who follows traditions. She is heading for the future making steps today. Due to innovative textile technologies she may decide to fly to the Moon, go to work or attend a submarine event on another continent without hesitation?!
Smart
Confident
Charming
Fine
She chooses
Uniqueness
Pragmatism
There is outwear, which is coats, jackets, presented in the collection. They are made of traditional wool and cashmere as well as from textiles with various technical characteristics. Metallic layer on pony wool and usual but different texture of broadtail. Classical dress silk textures with new methods of tailoring are awaiting for you.
The silhouette may remind you of the past and the textile – to the future, as it is great experience and audacity!
Partners of the fashion show:
- Bravo shoes
- Family chocolate laboratory Mari T – handcrafted candies.
- Elena Prot'ko bags - Valium Hats headwear
- PRIMAVERI – a chain of shops selling sunglasses and rims.
- Dekomir is the official representative of the German-Russian paint-and-varnish company DEFURA.
Photos by Alexey Vronskiy.
Contacts
Sales
efremovatn@mail.ru
+375 (29) 924 74 96
Press
efremovatn@mail.ru