AIPLATOV IVAN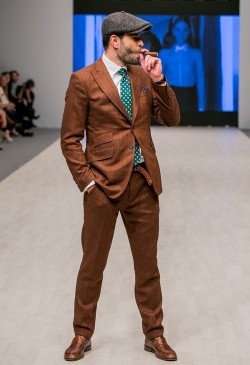 AIPLATOV IVAN
On the 9th of April at 9 p.m a well-known belarusian designer Ivan Aiplatov and ten country's best show-men will present a new clothes collection in the Belarus Fashion Week show.
Anchormen and people from the largest belarusian TV channels: Denis Dudinsky, Gleb Davidov, Denis Kurjan, Dmitry Kohno, Vitaly Vodnev and Anton Martinenko with a radio host Denis Stepanov, presenters of corporate party and private events Dmitry Dmitriev, Pavel Kostevich, Artem Astrovlian will have a chance to take on the new roles. All these names are well-known and the professionals are in the TOP-10 of the most outstanding people of the eventful market. They will take part in BFW show as models. The professionals of entertainment talk will present to the spectators a special collection, in fact Ivan Aiplatov works up every look by the character and image of each person.
The project #ТopV10Minsk was initiated for the first time by the company Perfect Event a year ago, aiming to introduce to the market an objective rating of the most popular belarusian show men and to underline special value of professional skills in the job of conferencier.
In new season the project was supportes not only by Ivan Aiplatov - the most famous clothing designer in the country, but also by popular national brands.
Organizer - PERFECT EVENT
The main partner – a jewelry brand ZORKA
Informative internet - a partner Relax.by
Glamorous informative partner – a magazine ICON
Image- partner – the chain of beauty salons Iteira
Special partner - Modeling agency "Fashion studio of Sergey Nagorny
Contacts
Press
+375 (44) 709-49-43 (Katherine Rajeckaja)