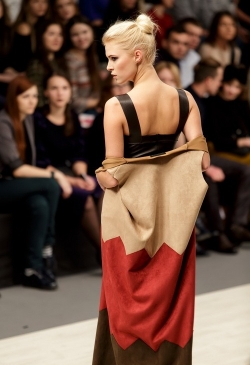 Human and elements synergy always remains relevant and is haunted by the society for many centuries. Collection NAVY S / S'17 - one of the boldest attempts to disclose the topic.
Sea is the embodiment of sensuality, sea is able to experience and convey emotions in their diversity. Man bordered by the sea completely and irrevocably, in all its forms.
NAVY Team fully transferred sensuality and inner strength of man and the sea realizing their bold decisions in the collection. Collection NAVY S / S'17 makes us believe that sea is a reflection of our everyday life and inner peace - the calm, the storm, the breeze ...
The general partner of the show - the online shop of clothes, shoes and accessories Lamoda.by