FABRYAN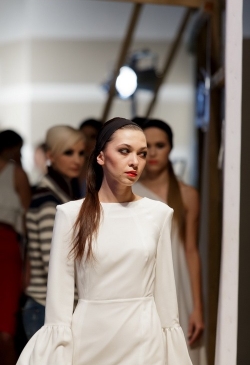 FABRYAN
FABRYAN (fa-bri-an) is a luxury womenswear & accessories brand; offering elegantly designed pieces with a focus on high end tailoring. Launched in September 2010 during London fashion week by self-taught designer Samantha-Jane Agbontaen. An award winning independent brand, which has been growing from strength to strength in the initial tertiary years with features in notable press such as: Vogue, Tatler, Glamour and Fashion TV to name a few.
The Ready to wear collections are designed with simplicity and elegance in mind; whilst intelligently combining leather with colourful fabrics signifying the Fabryan signature.
Fabryan has made an international presence with stockists across Europe, UAE and USA.