BOITSIK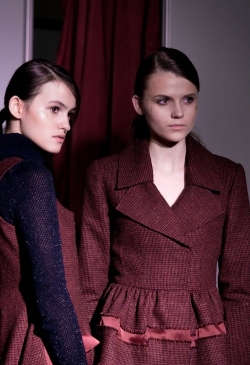 BOITSIK
Irina Boitsik is a member of the Union of Designers, a regular participant of BFW
Collection BOITSIK SS18
Fabrics and colors:
BOITSIK collection uses high-quality textured wool, viscose, silk. Main colors of the collection: milk, powdery pink, golden green. The collection was built on the game of details. Soft colors and shapes are complemented by "brutal" fittings. A look of a fragile girl with a "steel rod."
The collection will be complemented by Max Mironov's leather bags with authoring decoration, creative design and high quality.
The image completes Teaser shoes, which emphasizes the individuality of the person who wears it.
Site:
boitsik.com
maxmironov.net
Instagram:
@boitsik
@max__mironov
@teaser_shoes_bags