Coo Culte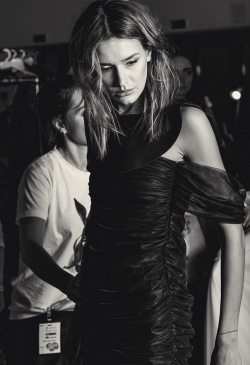 Coo Culte
Coo Culte x Huawei White Show will be held on October 25th.
October 25 at 21:00 in the framework of Belarus Fashion Week will be a joint show from the brand Coo Culte (Latvia) and the world leader in ICT solutions - the company Huawei.
This season on the catwalk Coo Culte brand will present a new collection Spring-Summer 2018, which is inspired by lightness, impregnated with Baltic air and flavored with the beauty of eco-fabrics. All guests will be able to take to the coast of the Baltic Sea for the time of the show and breathe in the scent of a fresh sea breeze. The new collection actively uses innovative high-quality fabrics, mostly light colors.
Coo Culte brand is a regular participant of Belarus Fashion Week, Mercedes Benz Fashion Week Russia, Riga Fashion Week and Baku Fashion Week.
In the framework of the event the flagship smartphones Huawei P10 | P10 Plus with a camera created together with Leica will be presented in the framework of the show, which have become the best in the world for taking photos following the annual report of the European Association for Picture and Sound.
The collection will be available in Minsk, beginning October 26, at the Coo Culte brand store, Shopping Mall "Zamok" .